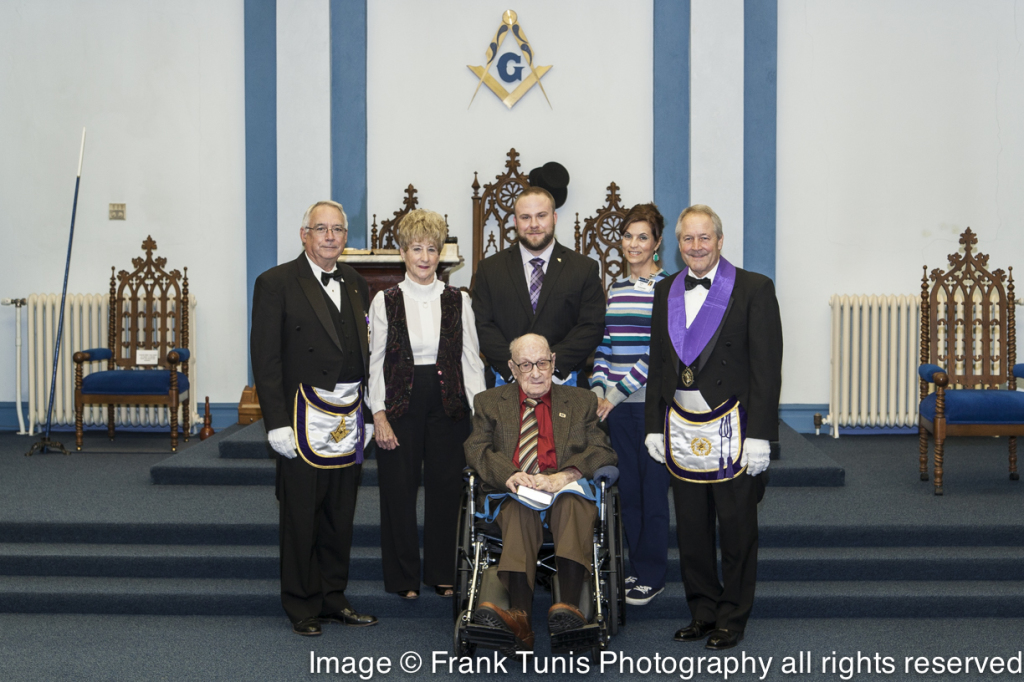 On Saturday, October 18, 2014, Abraham C. Treichler Lodge No. 682 was proud to welcome into the Fraternity Bro. William A. Barnett, a resident of the Masonic Health Care Center, who is 100 years old. He received the Degrees of Freemasonry at the First Masonic District's One Day Class.
Pictured with Bro. Barnett, from left to right, is Bro. Jay W. Smith, Right Worshipful Past Grand Master;  Barnett's Daughter Patricia L. Sourbeer; his Grandson, Bradley T. Barnett, a member of Manheim Lodge No. 587; Masonic Villages Care Giver, Vicki Skees; and Bro. Larry A. Derr, District Deputy Grand Master for the First Masonic District.
Congratulations and welcome, Bro. Barnett!